Q-Active Queue Management System
A digital system for optimal queue management!
Do you manage your customers' wait time or do they "manage on their own"?

Do you know which of your employees handle the most customers?

Do you know what the average time it takes to serve a customer is?

Do you staff your stations using guesswork or accurate statistics?
Q-Active is a smart and friendly system that offers a comprehensive service and queue management solution at customer service centers.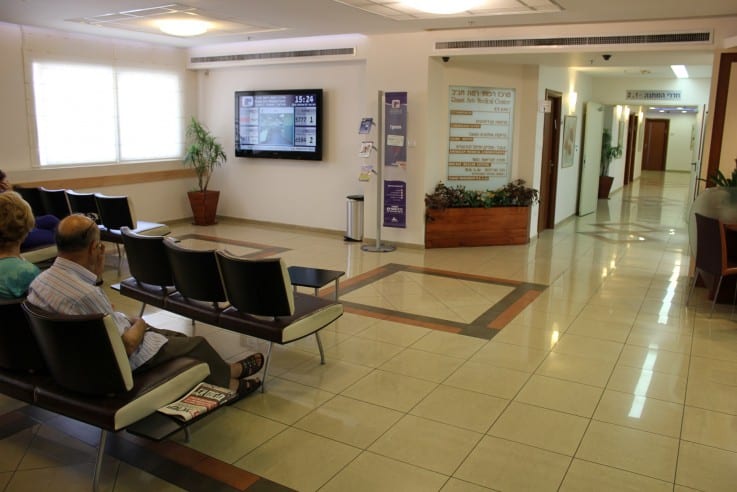 Queue management system – a digital solution for advanced personal service
Lengthy or disorganized queues can cause customers to leave the queue. Moreover, when customers are not given immediate attention or when the service provision systems are inefficient, your business may lose important customers. Reputation is known to be one of the main reasons for a business's success and it largely depends on the quality of service the business gives. If you do not plan customer wait times properly, if you have not considered how your business will give service, if you are losing customers or striving to give personal service to each and every customer, ANSTech suggest you move to an advanced Queue Management system.
The solution to lengthy queue waits
From the moment they enter your business, each customer is given personal and attentive service. This service directs the customer to wait in the appropriate queue and receive service in the shortest time possible. Moreover, ANS Tech's Queue Management system gives your customers immediate and effective attention regarding any question or problem during the wait, using rich and effective information. In order to enrich your customers' wait time, the system displays a variety of video clips and pictures, Internet content and updates that have been customized to the nature of your business and the serviecs provided.
Maximizing the service given to each customer
Thanks to ANS Tech's digitial management systems, you will be able to know at any given moment what the average time it takes to serve each customer, to check which of your employees gives the fastest service and handles the customers most efficiently, to manage your customers' wait times, and to maintain a good reputation for your business. Moreover, satisfied customers come back for more service! ANS Tech's Queue Management system gives you the option of staffing each station according to its professional purpose and based on the various employees' capabilities, in order to give customized and professional service to each and every customer.
Operational ease of managing your business
ANS Tech's Queue Management system is based on digital technologies and technological developments in the field of computerized service and it provides the ultimate solution for both your management and for your customers that visit your place of business. Thanks to ANS Tech's high standards, the system's management interface is easy to operate. In addition, the queue management system makes it possible to improve the service given to your customers each day by producing statistical reports about the duration and quality of service.
Why choose ANSTech's queue management system?
ANSTech's Q-active system provides an advanced professional solution for you and your customers.
Easy work interface.
The Q-active system makes it possible to efficiently and effectively manage your customers.
The system provides your customers with abundant and diverse information.
To make your customers' wait time more pleasant, the system displays your choice of Internet content, video clips, pictures and updates.
The system produces a variety of reports and a statistical breakdown that will help you optimize and improve your service layout.
The system interfaces with our company's MediActive Digital Signage System.